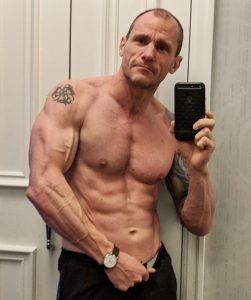 When I am on my game, I send periodic emails to my subscribers.
Often, these emails are useful (or so I'm told) hints and tips about training, nutrition and how to craft the body of your dreams. Other times, they are deeper, darker, more "gritty" emails. Sometimes about you, me or just "life" in general.
If you're prepared to risk another email in your inbox, sign-up below. I promise I won't ever abuse your trust, and I'll protect your email address as though my very life depended on it.
[convertkit form=965990]