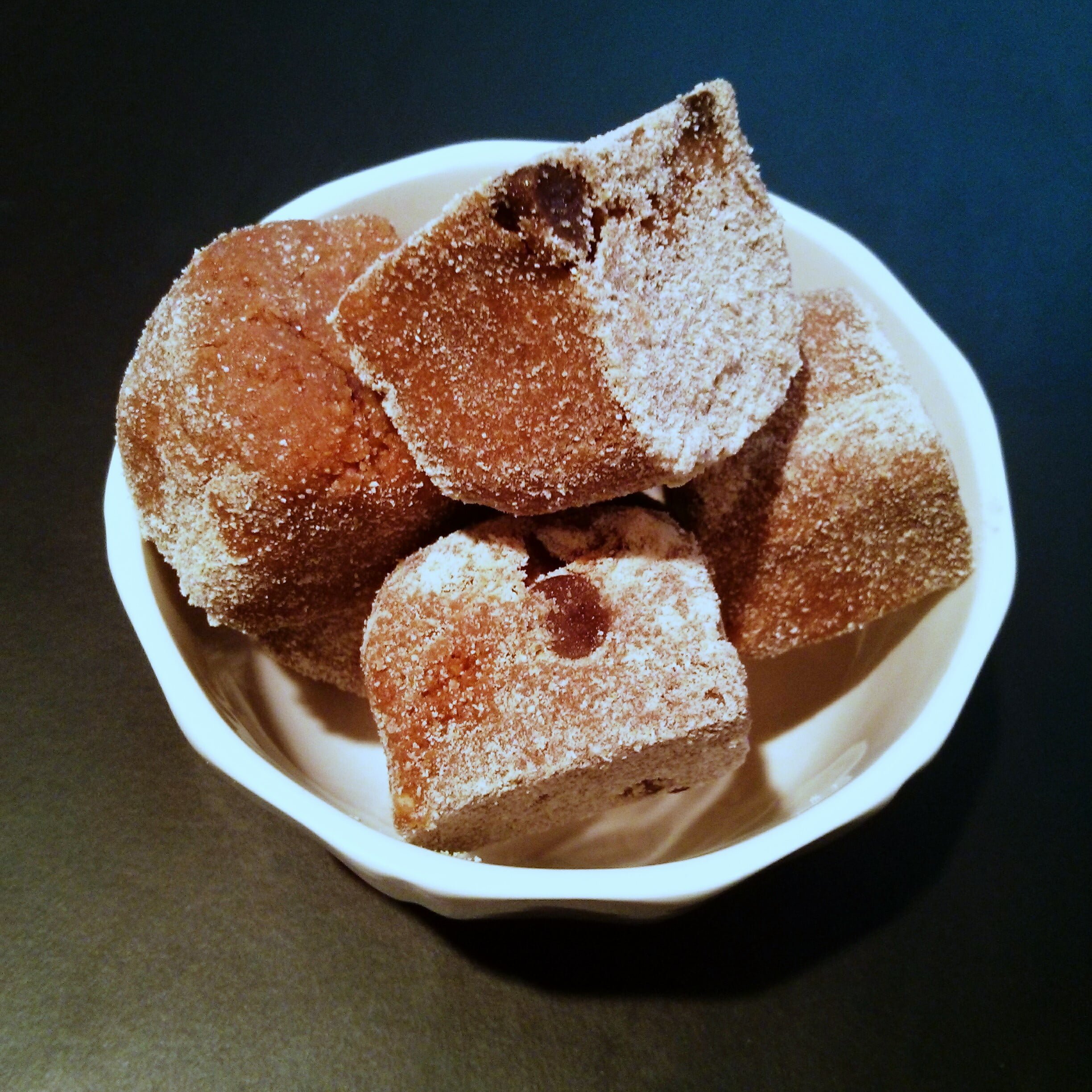 Looking for a quick and easy recipe for a healthy treat? Well here's a super-simple "cookie dough" recipe that makes an awesome grab-n-go snack; and only four ingredients too!
Here's what you'll need:
4 tbsp   Coconut flour
4 tbsp   Almond butter
~3 scoops   Protein powder
60 pieces   Chocolate chips (optional)
~1/2 cup   Almond or regular milk
Truvia or Stevia if you want it a little sweeter
Any protein powder will do, and the exact amount will vary somewhat depending on the brand and type of protein. I used BioTrust Chocolate for mine, and three scoops was about 60g or so of protein. I also added some Guittard dark chocolate chips to mine, that's where the extra sugar and a little saturated fat creeps in to the macros. I also used regular 2% milk.
Directions
Mix the coconut flour, chocolate chips and protein powder in a mixing bowl.
Add in the almond butter.
Break-up the almond butter, mixing with the dry powder until the almond butter is clumpy.
Start to add the milk, a little at time, mixing as you go.
When you have a malleable, dough-like mixture, you are done.
Sprinkle a little coconut flour onto the counter or chopping board, and onto your fingers.
Scoop out the dough and massage into a "log" or "bar" shape ~1″ in diameter and 8″ long
Flour a sharp knife and cut into 8 equal-sized chunks (start in the middle, and half the bar/sections 7 times)
Lightly dust all sides with coconut flour to stop them sticking
Place in a Tupperware container and store in the fridge.
Nutrition Info