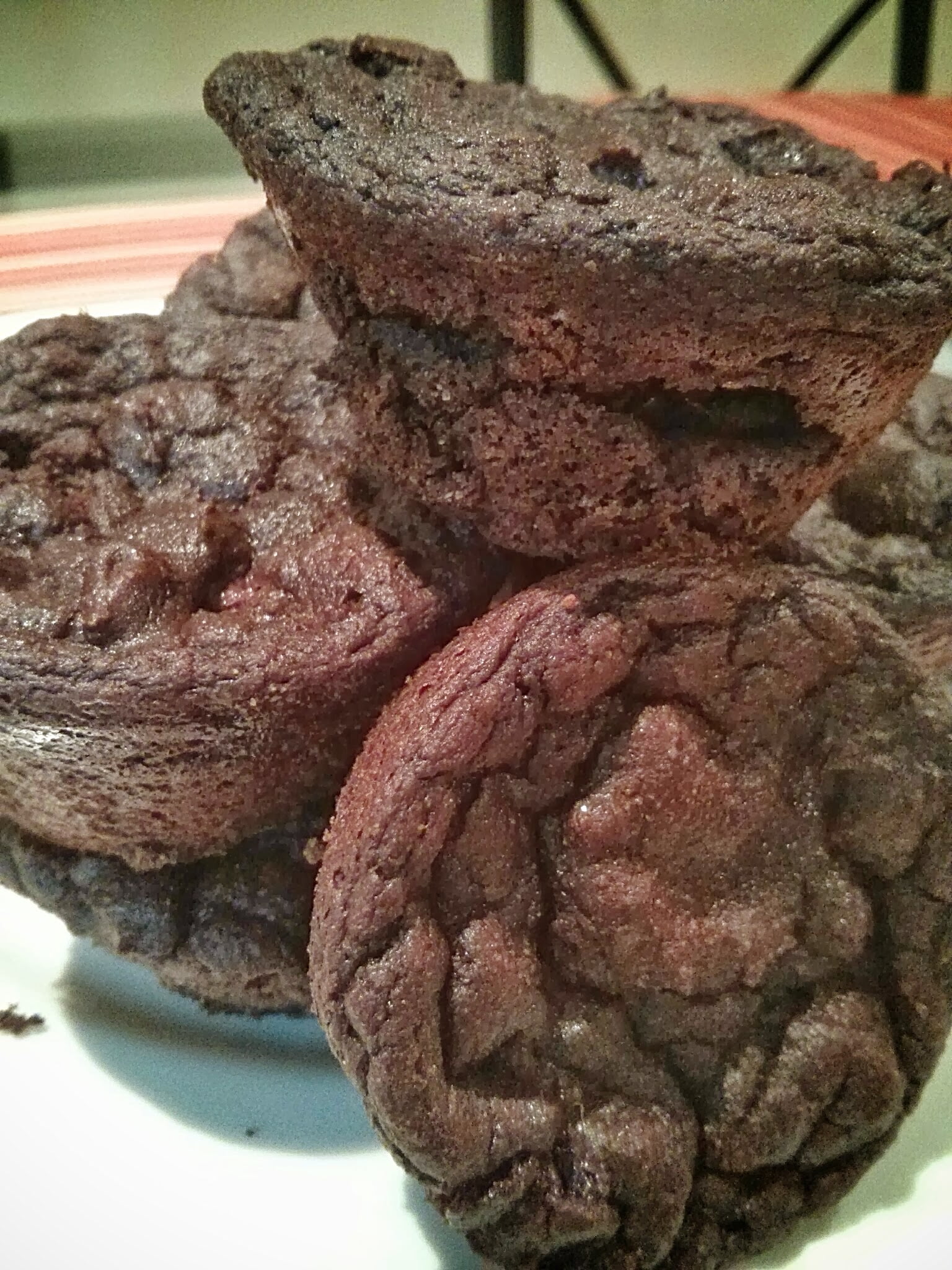 Of late, the wife and I have been experimenting pretty hard with all sorts of protein baking; just one of the many advantages of sharing a passion for health and clean eating.
Oftentimes, the choice of what to bake is dictated by what we have in the house, and this week, it was cherries.
The biggest challenge with any sort of protein baking is the process of substituting flour with protein; it's seldom a simple per-volume swap, and of course, every single protein powder is a little different too. All in all, this makes for a lot of experimentation in the kitchen!
Baking with protein
I won't go into all the differences between the different protein powders and substitutions etc., that's been done way too well before for me to add any substantial additional value. Here's a couple of websites where you can learn more:
The main thing to know is that whey is the most versatile and good for almost all baking and cooking, and casein has unique gel-like properties making it an excellent choice for deserts, cheesecakes and puddings. Flavor generally doesn't matter too much as you can usually match or compliment the flavor of the protein to the dish you are trying to make. However, I recommend keeping some plain whey in the house, such as IsoPure Plain Whey Zero Carb or Designer Whey.
Inspiration
This week's effort was inspired by a delicious looking muffin up at Sally's Baking Addiction, which at 110 calories per muffin was already pretty clean to begin with. However, my goal with any recipe I find is threefold:
Cut the sugar and fat
Boost the protein
Keep it delicious
Believe me when I tell you that #3 is hard, real hard; especially with baked goods. I mean, the whole experience with muffins and cookies is usually achieved through a good dose of fat and sugar! In addition, incorporating additional protein can significantly change the texture of the finished product, which can detract from the overall deliciousness.
Ingredients
Here's the original list of ingredients with substitutions scratched out and alternatives marked in bold. If there's no alternative listed, it's been cut from the recipe.
3/4 cup (133g) unsweetened applesauce
1/3 cup (67g) granulated sugar [subbed for coconut palm sugar] 1/4 cup (85g) honey
2 large egg whites (or 1 large egg)
3/4 cup (183g) plain Greek yogurt (or regular yogurt, plain or vanilla) [subbed 0% fat Greek yogurt] 2 teaspoons vanilla extract
1/2 cup (62g) all-purpose flour [subbed 1/4 cup of coconut flour] 1/2 cup (64g) whole wheat flour [subbed 3/4 cup chocolate protein powder] 1/2 cup (64g) unsweetened cocoa powder
1/4 teaspoon salt
1 teaspoon baking soda
1 teaspoon baking powder
1 cup chopped dark sweet cherries (fresh or frozen)
chocolate chips for sprinkling on top, optional
Results
With these five strategic cuts and substitutions, we significantly change the macro profile of the muffins, cutting excess sugar while boosting protein. So much so, in fact, that I was able to add a quarter cup of dark chocolate chips into the mix for my version and still reduce the calorie count per muffin to 104! If you drop the chocolate chips, you'll cut all the fat from this recipe come in under 90kcal per muffin!
The results were good, excellent in fact, with the muffins remaining extremely moist. The cherries were ripe, and combined with the palm sugar and chocolate chips, provide more than enough sweetness. The coconut flour adds a little toothiness to balance out the lack of structure you experience cooking with protein powder. Also of note for this attempt; I only had casein protein, something I would not normally have used in a muffin. However, it seems to have worked, and worked well… I wonder if the casein actually accounts for the added moisture, or, perhaps they would have been too wet if I hadn't actually used casein? This is the challenge with protein baking, you never know until you try!
Nutrition
Here's the nutritional profile for a single muffin from a batch of twelve (incl. chocolate chips):