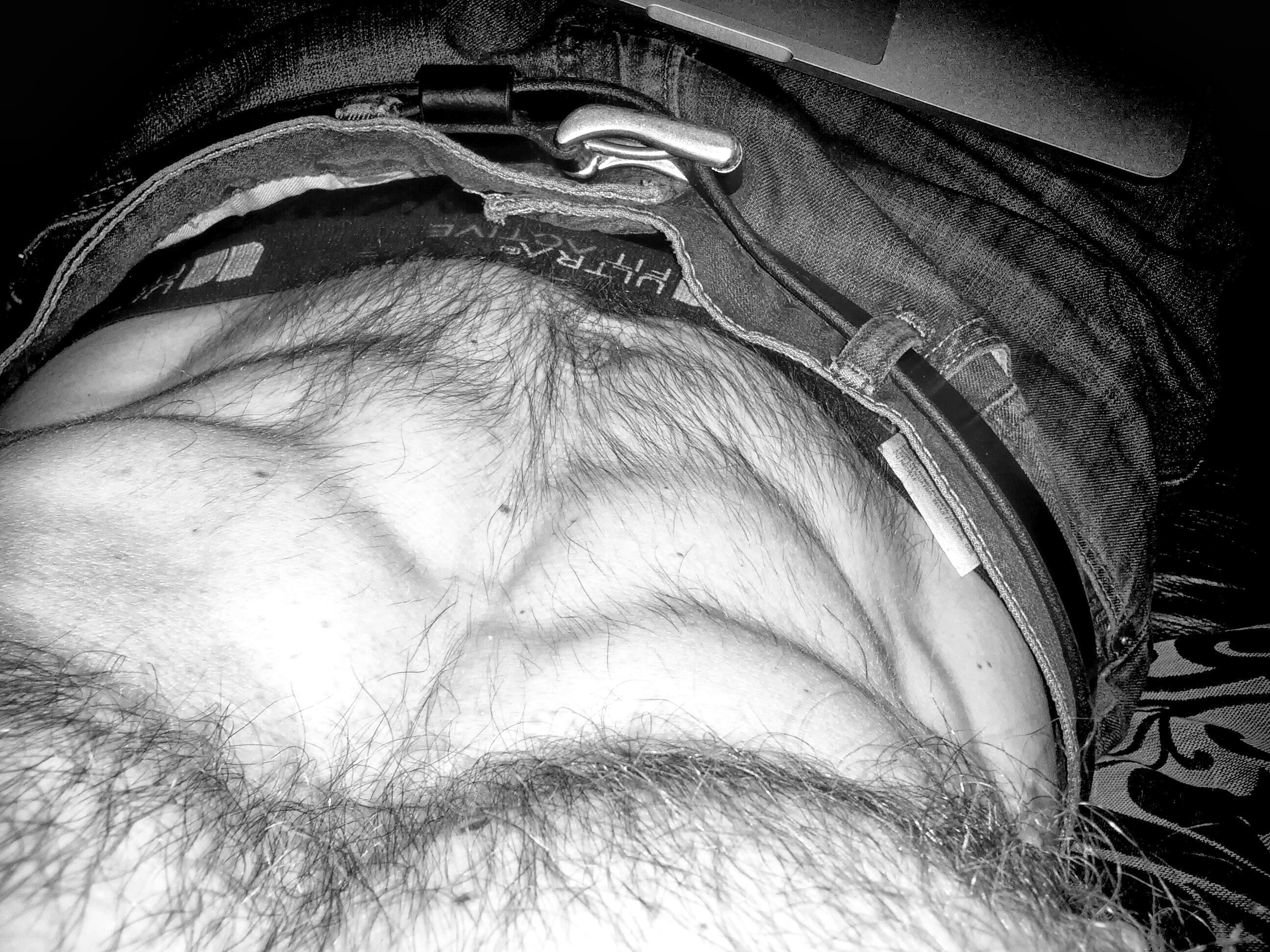 On February 8th this year, I decided to set a new step-goal of seeing my abs. I can recall the date explicitly, as it's the same day I signed-up for Adam Bornstein's Getting Shredded event. Two months later… BOOM; abs!
Yup, that's not stock imagery on on the right, that's me sporting my new six-pack!
So what was different this time around?
First and foremost, the Getting Shredded program gave me a number of things that were essential to making progress.
Access to the knowledge of Adam Bornstein, one of the industry's leading authorities on exercise, health and nutrition.
A workout and diet plan optimized for burning fat
A personalized set of macros based on my bodyweight and goals
Support from a group of like-minded individuals
Accountability
By engaging fully with the program, I've been able to make tangible progress where many other attempts have failed. That said, beyond the program itself, I've worked really hard to achieve this initial step on my journey.
I've worked hard in the gym and even harder in the kitchen. I've been in calorie deficit (a.k.a. hungry!) for almost two months, shed about fourteen pounds and reduced my body fat to somewhere between ten and twelve percent. And although the image above took advantage of some very flattering light, I can finally see my abs on a day-to-day basis.
So where next?
Building on the success I've had so far, I want to continue to venture down into high, single-digit body fat; I really want those shrink-wrapped abs that bulge from beneath taught skin. I used to think a goal like that was entirely unattainable, but seeing the progress I've made so far, my enthusiasm to push on is renewed. However, I do also want to start the long, slow journey toward both improving my health and increasing my lean mass.
Before I started this program, I weighed in at 168lbs — that's exactly twelve stones for my English brethren. I now come in at around 154lbs. My goal is to work back up into the 160s while remaining at 10% body fat (or less).  Achievable, with the right approach, hard work and a lot of patience; the latter is where I'll struggle!
I also need to take more care of my body and think more holistically about my goals. I very much need to ensure that the process of continuing toward a shredded physique is a byproduct of living a healthy and sustainable lifestyle; one where I feel as good as I look. As things stand, I certainly can't claim to be in great health. I am carrying multiple chronic injuries, made worse by years of neglect and abuse, and although I am lean, I feel tired and hungry nearly all of the time.
To help me achieve my longer-term goals, I recently made the decision to graduate from the Getting Shredded program and sign-up for personal online coaching from Adam. Yes, it's a lot more expensive, but I am hoping that a truly personalized experience will help to drive progress and leave me empowered with the knowledge necessary to sustain the results for many years to come.